Products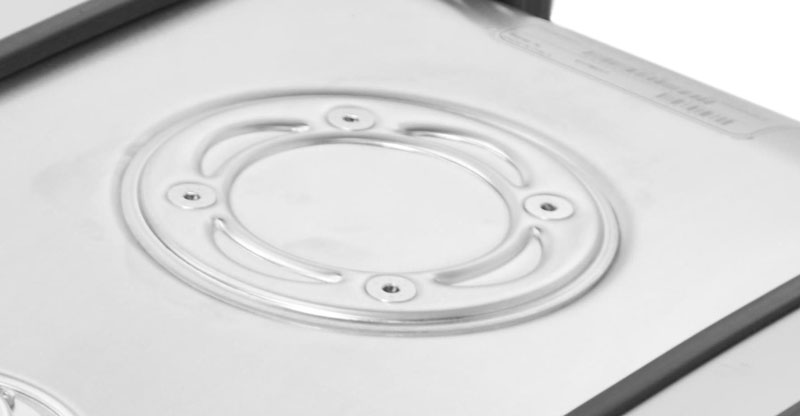 Pressed filter flange
Predispositions for the return oil filter integrated in the tank.
Sealed metal cap is removable for optional filter installation.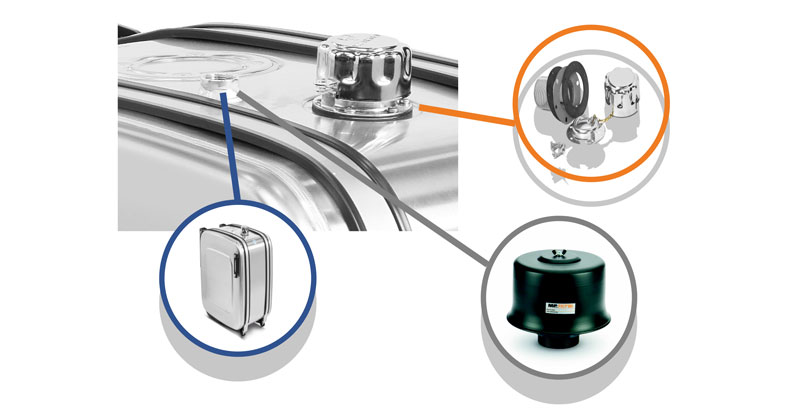 Air breather solutions
Metal high resistance air breather cap
Standard performance: Up to 550 l/min
Predisposition for additional breath vent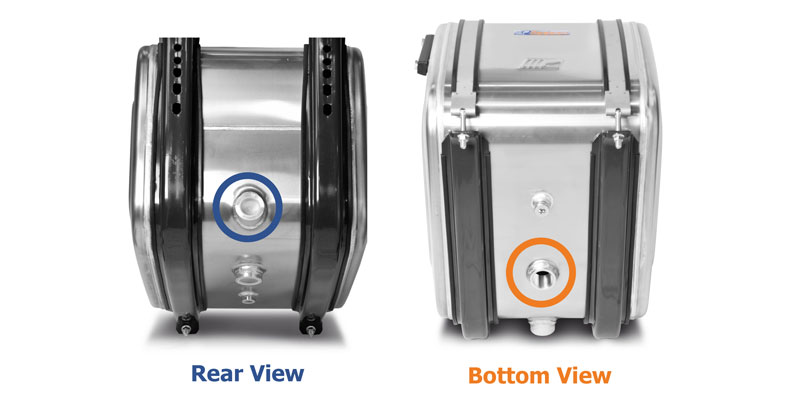 NPT drainage & oil suction conn.
Two standard solutions for oil suction connections:
Rear
Bottom
Drainage connection is included.
NPT thread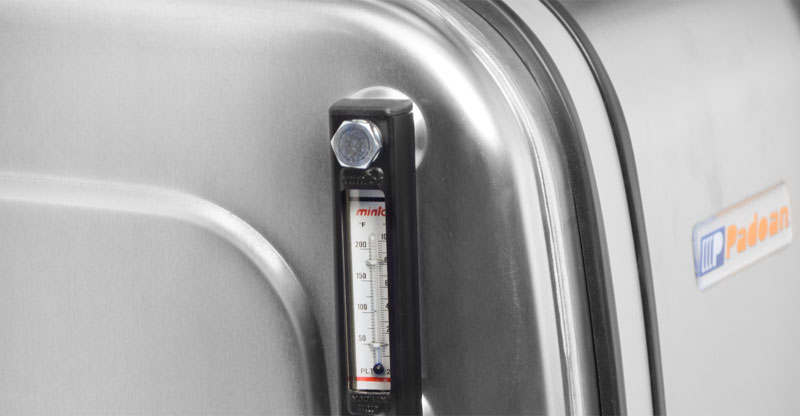 Sight temperature gauge
Graduated sight temperature gauge included in standard tanks.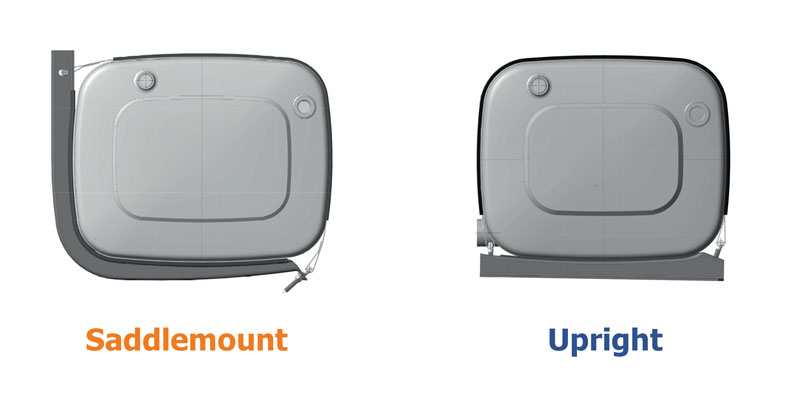 Versatile mounting kit
Just a unique body tank, two different applications available:
Saddlemount
Upright
* For most hydraulic tanks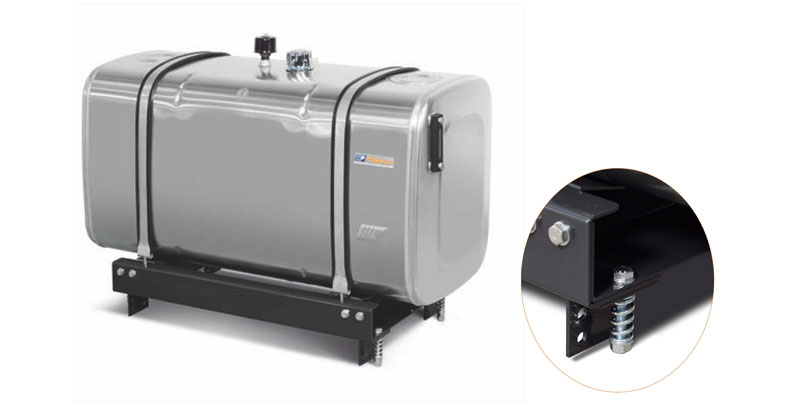 64/50 mounting kit
New shock absorbing mounting kit for 64/50
75 and100 GAL.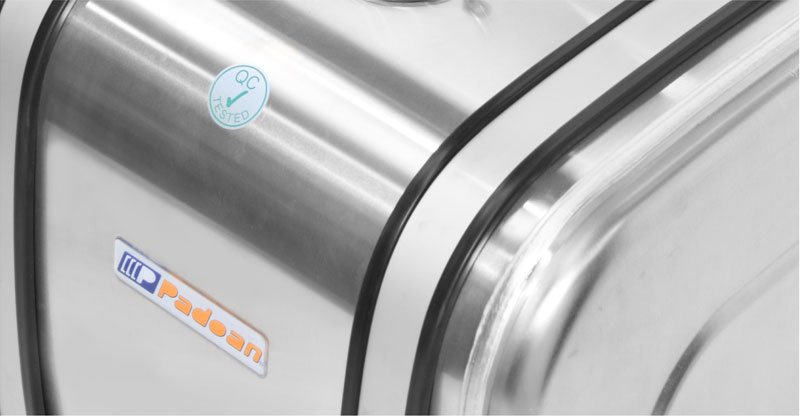 stainless steel straps
All our brackets are provided with stainless steel straps AISI 304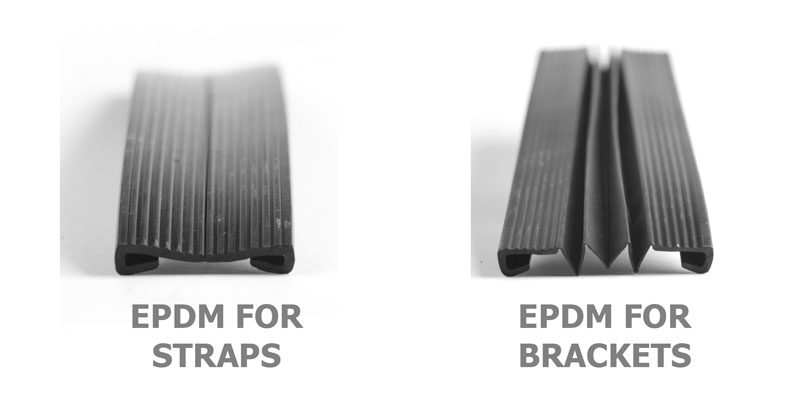 EPDM protection
Designed for safetely handling.
Grooved design for water drainage.
Temperature resistance.
(-45°|+150°).
Elastoplastic properties unchange in time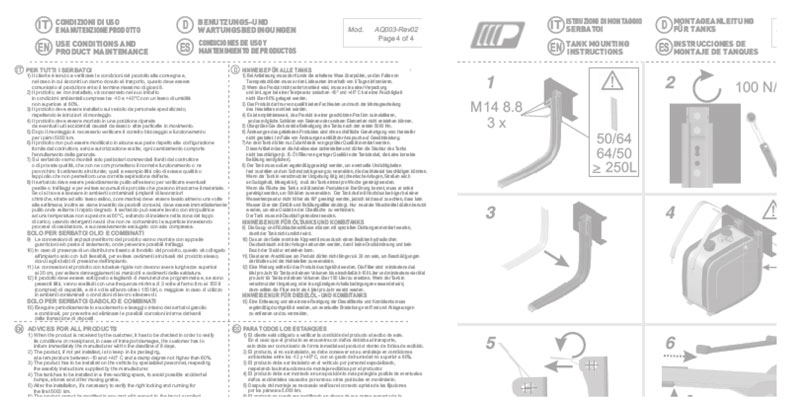 4 languages instructions
Instructions available in 4 languages for any mounting kit.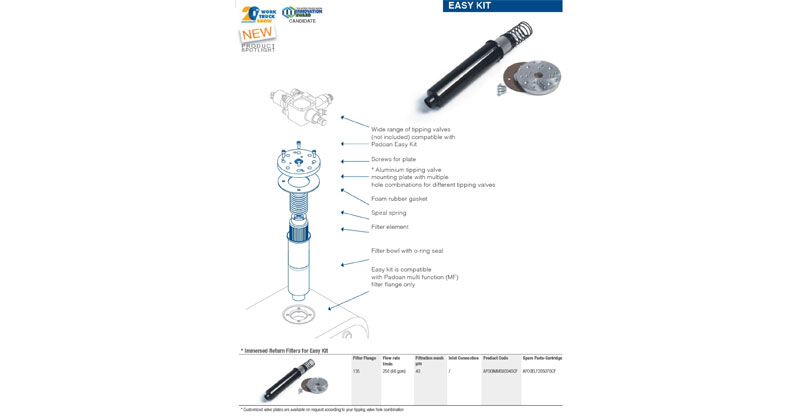 Easy Kit
Easy kit is a solution all-in-one for hydraulic applications, merging the need of filtration with the positioning of the tipping valve on the tank.
Multiple hole combinations on the aluminium valve plate allow the use of several tipping valves on the market.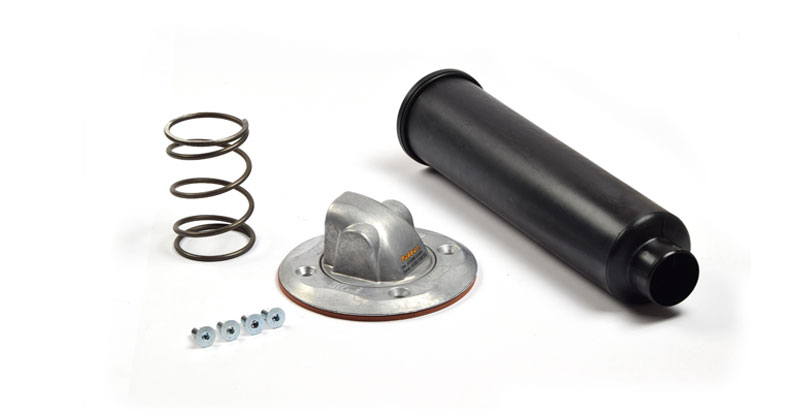 Easy Filter
Easy filter is specifically designed to allow and easy installation and maintenance of the hydraulic tank and application.
360° rotation to be ready for any kind of installation layout.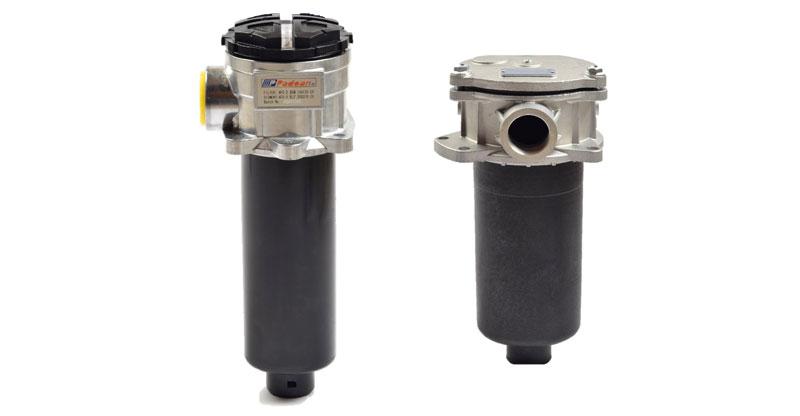 Filters
Wide range of filter with different flow rate and filtration mesh according to application requirements.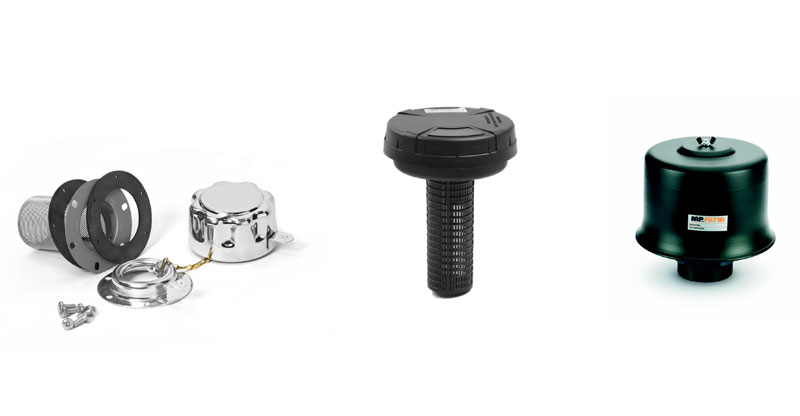 Accessories
Wide range of accessories available according to your needs.
Download our
company brochure
Discover our catalogue, with all the detailed information about our products.
Download PDF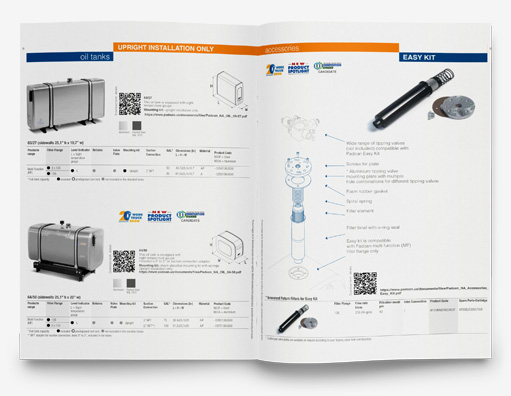 Would you like to receive the main news from Padoan's world?
Subscribe to the newsletter to stay informed about new products, technologies, events and news from our industry sector.
Hydrolico International
55 Théodore Viau
Terrebonne Québec J6Y 0J8
Padoan Srl
Via Risorgive 20,
Olmi di S. Biagio di Callalta
31048, TV - Italy
T. +39 0422362172

Contact us
We will be able to advise you on the best products for your specific needs.
Contact Padoan group