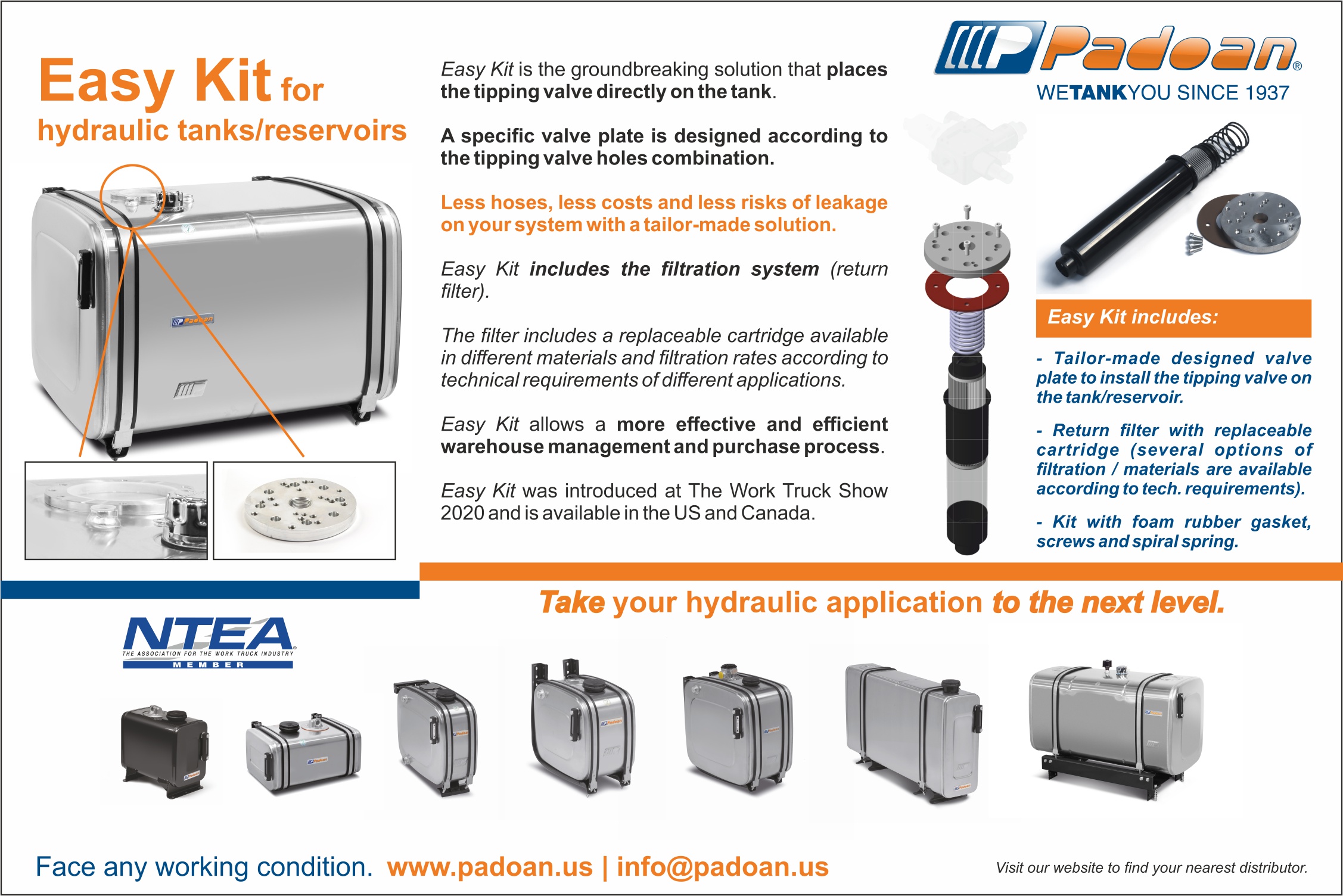 NewsOctober 12, 2020
Easy Kit solution on NTEA News
Easy Kit has been introduced at The Work Truck Show 2020 in Indianapolis.
The exhibition focused on Work Trucks in North America has been the perfect stage for this solution listed among "New Product Spotlights" of the event and candidate for the "Innovation Award".
The main target is to merge the filtration system with the tipping valve installation on the tank / reservoir.
Less hoses, less costs, less risk of leakeages on your hydraulic application.
Easy Kit is also focused on the effective and efficient warehouse management.
The valve plate is customizable with the holes combination of different tipping valves, according to the preferences of distributors and users.
The R&D dept. is always focused on new solutions, and Easy Kit is part of the accessories available to facilitate installation, maintenance and daily use of hydraulic applications.
We are everyday by your side to face any working condition.
For any additional info please contact us by filling out the contact form you can find by clicking here.
Here below our adv published on October issue of NTEA News.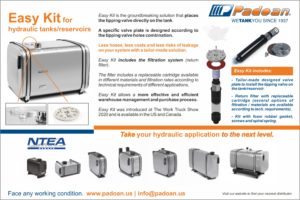 Download our
company brochure
Discover our catalogue, with all the detailed information about our products.
Download PDF