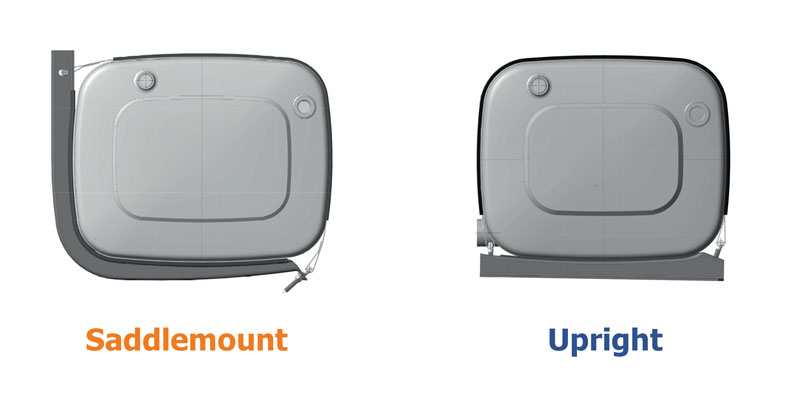 NewsAugust 3, 2021
Two installation layouts with just one tank
This is possible thanks to our technical vision that separates the tank from the mounting kit.
This allows an easy installation thanks to the ergonomic shape of the supports and straps.
Another important strength is that the separate mounting kit is more efficient in terms of vibration damping.
This provides an extended life of the tank with outstanding reliability especially in demanding working conditions.
The multifitting system is also at a customers' disposal to guarantee an increased efficiency on the spare parts and logistics management.
With just one tank, and two mounting kits, it is possible to meet requirements for two different installation layouts.
Discover more and contact us!
Download our
company brochure
Discover our catalogue, with all the detailed information about our products.
Download PDF