NewsSeptember 21, 2021
Hydraulic reservoirs tanks for work trucks: the best solution for winter season
Winter season: choose Padoan's hydraulic reservoirs tanks for challenging scenarios.
Padoan is featured in the September issue of the magazine "NTEA News", dedicated to winter applications.
Winter is coming and demanding working conditions are just around the corner.
Chemicals, continuous mechanical stress and the challenging environment put a strain on trucks and systems, leading to accelerated system's wearing.
Padoan's hydraulic reservoirs supply plows, spreaders and pre-wetting systems with effective design, durability and premium finish, while improving fluid flow and stabilization.
Aluminium, painted steel with primer treatment and stainless steel are durable partners in daily working conditions.
Stainless steel tanks, in particular, are the best solution for extreme scenarios. For this reason Padoan, with a historical presence in its range, assures a wide variety of stainless steel tanks, available from 18 to 106 GAL (standard catalog).
Saddlemount and upright mounting kit allow to the most effective installation on different applications taking advantage of the space available rear cab or on the chassis.
Click here to contact our network in USA and Canada to find the best solutions according to your needs.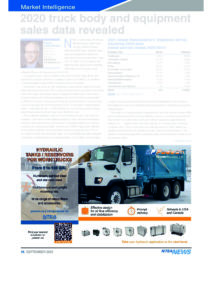 Download our
company brochure
Discover our catalogue, with all the detailed information about our products.
Download PDF