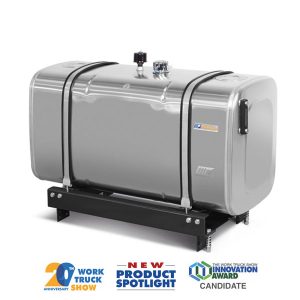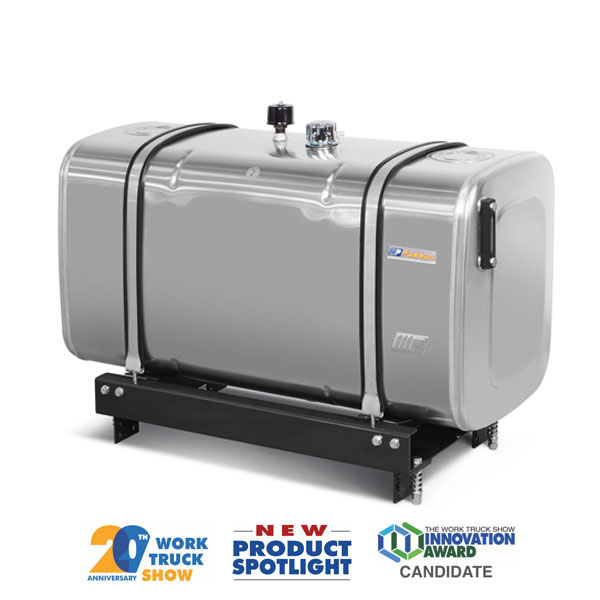 64/50 is our brand new oil tank / reservoir introduced at the Work Truck Show 2020.
With 75 and 100 GAL of full capacity is the best solution for hydraulic applications with large fluid requirements such as roll-off, dumper and hooklift.
The easy upright installation is available thanks to the mounting kit specifically designed on North America trucks chassis' dimensions.
This solution has been listed among New Product Spotlights and candidate to the «Innovation Award», and it is ready to be your long lasting partner for your truck.
The shock absorber mounting kit with springs has been designed and tested to manage vibrations and straigns of the chassis, preserving the tank by any mechanical stress.
Click here for more details and ask for more information.
–
Discover our wide range of hydraulic tanks / reservoirs on our catalogue for North America
We look forward to support you in achieving your goals.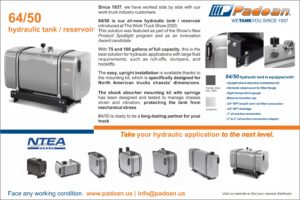 Download our
company brochure
Discover our catalogue, with all the detailed information about our products.
Download PDF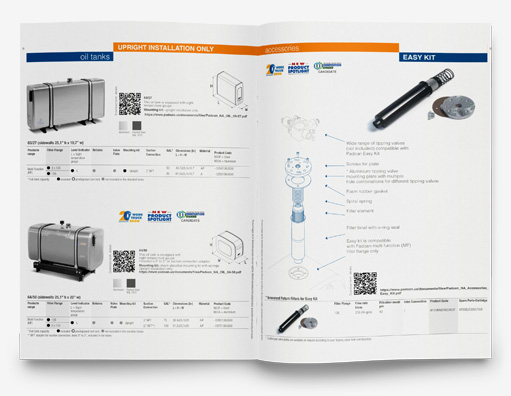 Would you like to receive the main news from Padoan's world?
Subscribe to the newsletter to stay informed about new products, technologies, events and news from our industry sector.
Hydrolico International
55 Théodore Viau
Terrebonne Québec J6Y 0J8
Padoan Srl
Via Risorgive 20,
Olmi di S. Biagio di Callalta
31048, TV - Italy
T. +39 0422362172

Contact us
We will be able to advise you on the best products for your specific needs.
Contact Padoan group