Processes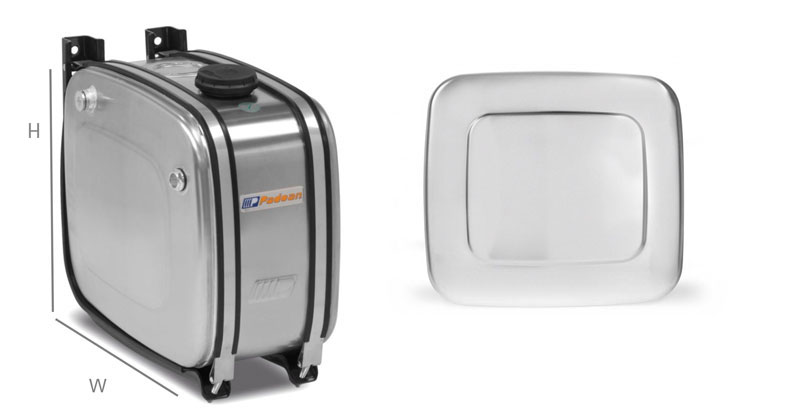 Design
Shapes and lines are considered an added value for our products.
The Italian care to the details is part of our DNA.
The high quality perception is strictly linked to the high quality materials and processes.
Our sidewalls are part of our assets, specifically designed by Padoan.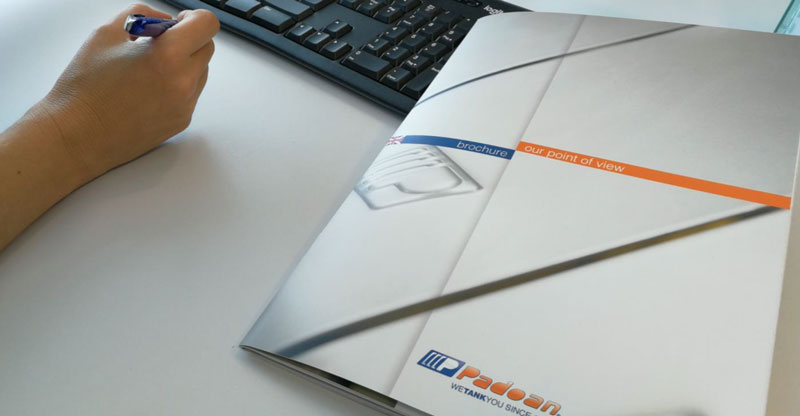 Customer care
The multilingual Sales & Customer care staff meets the client demands in 12 hours.
This specific office is the first touchpoint for Padoan, the point of reference for our clients and the new customers who are looking for finding the solutions to meet their targets.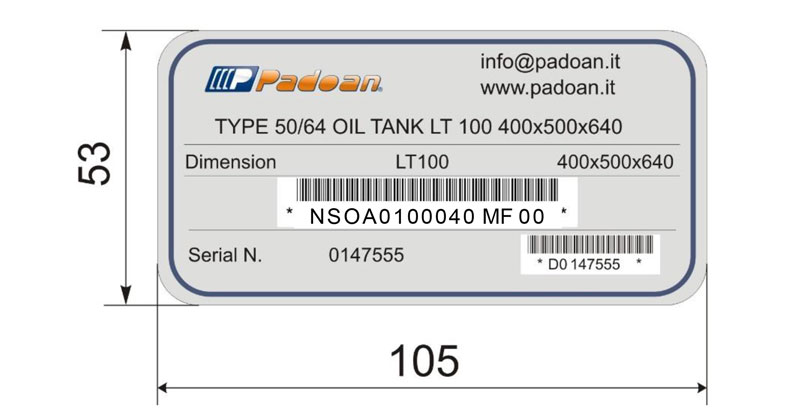 Product identification
Each tank is identified with serial number which represents the individual "identity card".
This label allow the Padoan's staff to the full traceability through the whole production chain.
Moreover this solution facilitate the communication between the clients and Padoan's staff for any post sales needs.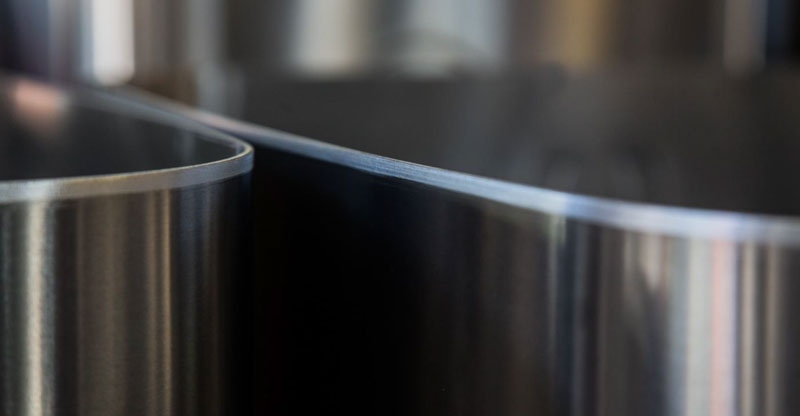 Raw material
Our quality begins from the raw material supplied by truthful partners. Padoan uses aluminium, painted steel and stainless steel for its tanks, the same used in the automotive field. The high quality of these materials guarantees resistance finishing longer lif expectancy and high quality perception to create premium products.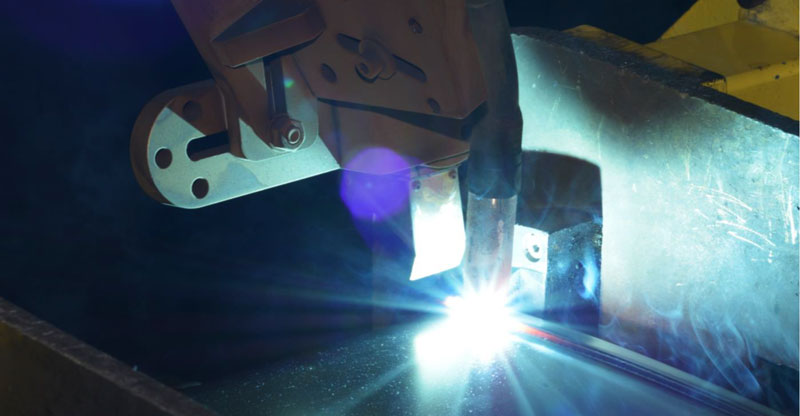 Welding process
For several years our welding process has been carried out by automatized robots, through the adoption of the MIG/MAG technology.
This allows a better internal cleaning avoiding the contamination normally caused by manual or standard welding.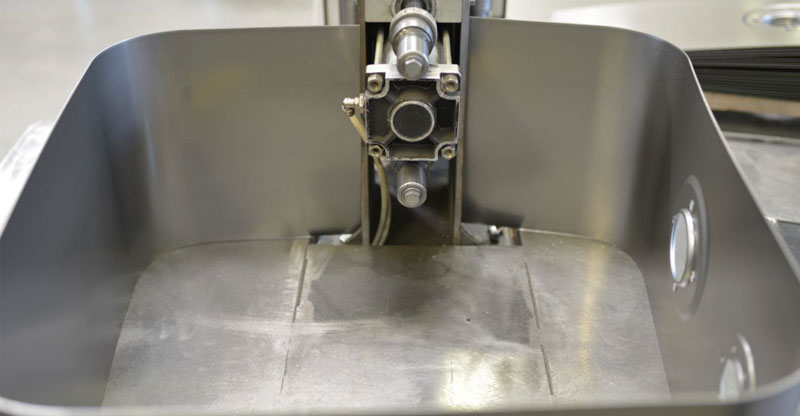 Bending process
Every process is part of the holistic production process and has to guarantee quality in series.
The bending process of the tank's body is done with a semi-automatic machinery.
This facility has been designed and realized by our internal R&D department.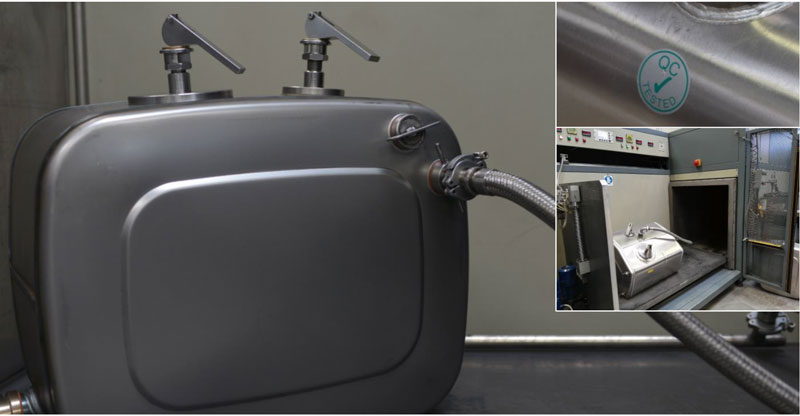 1:1 leak detector test
Every tank is tested through an automatized machinery to verify any microscopic loss.
The helium technology allow to reach extremely high level of test to guarantee resistance and quality to Padoan's tanks.
Every tank, after the test, is market with a ʺQCʺ label to indicate it has been tested and approved.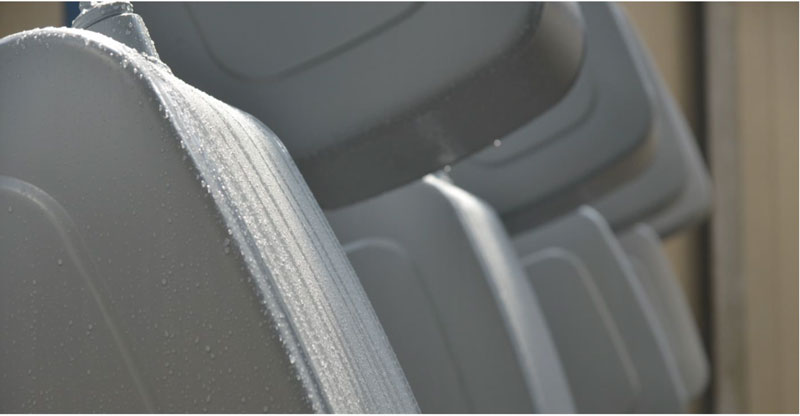 Painting process
The painted steel tanks are finished with an epoxy powder coating (110-180 μm) to guarantee the protection from aggressive agents.
Primer is also applied for further protection.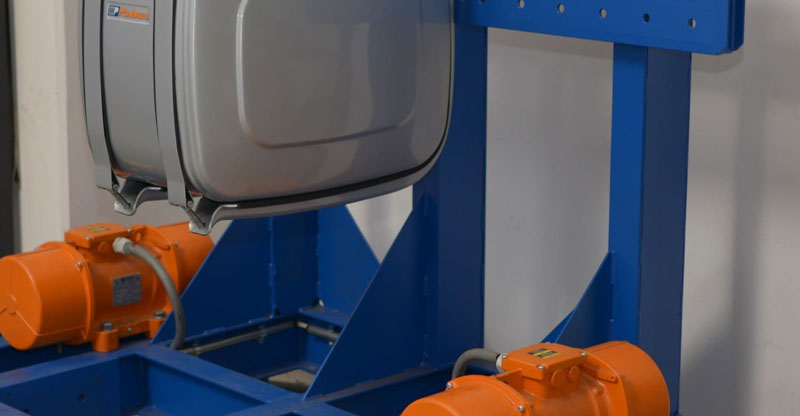 Crack testing machine
All of our tanks components, including brackets and straps, are tested with our crack testing machine to verify the life expectancy and quality of our products.
The simulator guarantees a stress test for thousand of hours every year.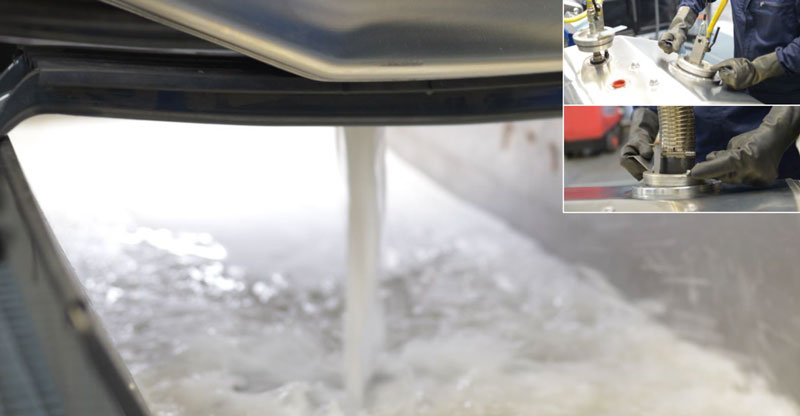 Internal cleaning
Upon request, a specific and innovative working station is available for the internal flushing of our aluminium and stainless steel tanks.
This process is optional and represents a further step towards the optimization of the cleaning process.
Padoan adopts ISO 16232 as reference to analyze the cleanliness of its flushed tanks.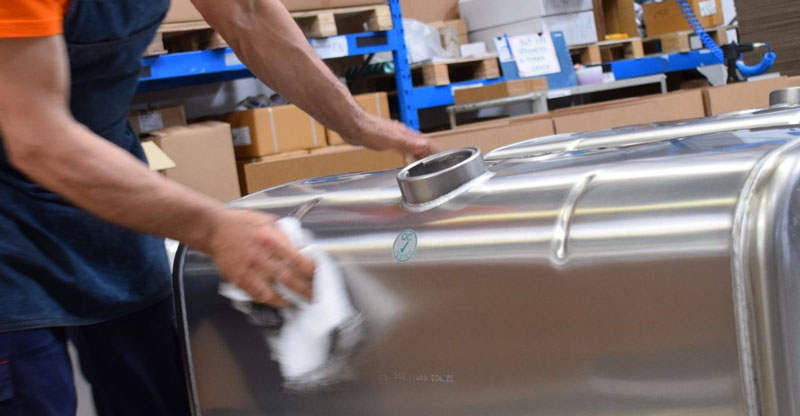 External cleaning
We take care of the finishing of each tank to get it ready for installation and ready-to-use for our clients.
Before the packaging each of them is processed by our staff with an external cleaning to guarantee the finishing.
Moreover the identification label is applied to register the tank after the production.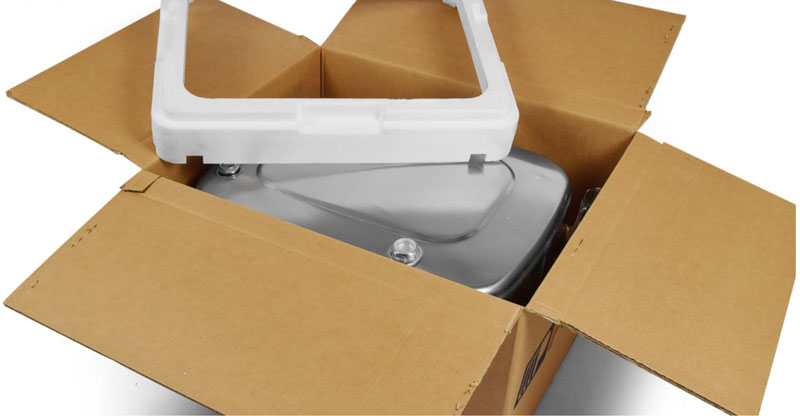 Packaging
The final step of our production process is one of the most sensitive and we take care of all the details.
No additional costs for the high quality protection guaranteed by the EPS shells.
This packaging is specifically designed on the sidewalls dimensions to guarantee extremely high protection and avoid damaged to the finishing.
Moreover the high resistance cardboard protect our products from the weather and bumps.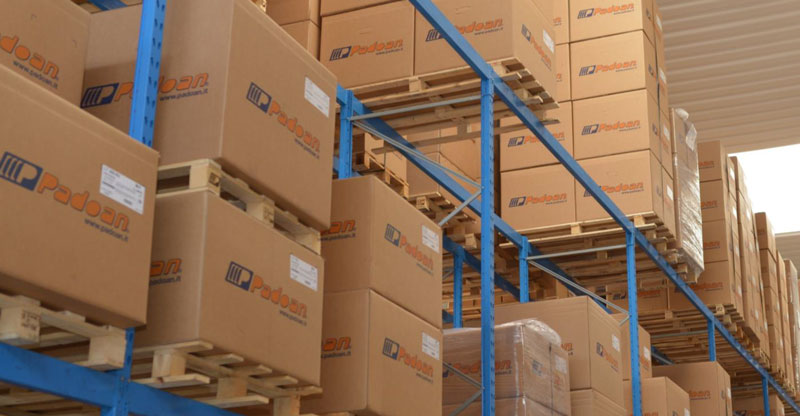 Storage and delivery
Quality and efficiency are part of our vision.
These cornerstones are managed also with a wide range of tanks and accessories to ensure a prompt delivery to our clients.
More than 3.500 tanks, in fact, are always on stock with a constant turnover.
For our premium clients we guarantee a specific stock according to the tailor made agreements.
Download our
company brochure
Discover our catalogue, with all the detailed information about our products.
Download PDF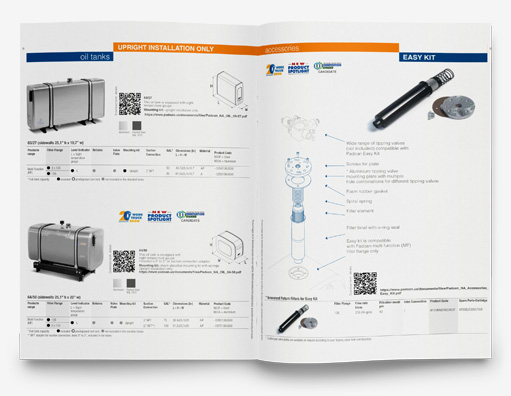 Would you like to receive the main news from Padoan's world?
Subscribe to the newsletter to stay informed about new products, technologies, events and news from our industry sector.
Hydrolico International
55 Théodore Viau
Terrebonne Québec J6Y 0J8
Hydrolico US
3030 Sangra Ave SW Suite 101
Grandville Michigan 49418
Hydrolico US
2560 S Sarah St
Fresno California 93706
Padoan Srl
Via Risorgive 20,
Olmi di S. Biagio di Callalta
31048, TV - Italy
T. +39 0422362172

Contact us
We will be able to advise you on the best products for your specific needs.
Contact Padoan group