EventsFebruary 16, 2023
New hydraulic reservoir TLINE 85/18 at WTW23
Space optimization on work trucks is a topic of growing interest in North America.
As #tankspecialist, we have the solution with an extremely efficient upright hydraulic tank: the TLINE 85/18.
It's time to meet this new solution. WorkTruckWeek (March 7-10 / Indianapolis) will be the perfect stage to get a first-hand feel of this evolution available for your fleet, your truck and your system.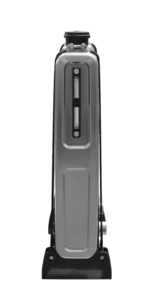 Depth of 7.1″ / Capacity of 39 to 52.8 gal.
There is no doubt that space, technology and cost efficiency is a common point of interest for the entire work truck community.
TLINE 85/18 ensures hydraulic fluid supply and space optimization and is made with cutting-edge welding technology in three materials: primer painted steel, aluminum, and stainless steel.
Strength and durability are guaranteed by perfect seriality and industrialized processes.
Manufacturers, bodybuilders and outfitters are now turning to TLINE 85/18 to optimize their processes and enhance their applications.
Are you ready to reach your goals? Padoan invites you to booth #5039. Let's meet in Indianapolis!
Download our
company brochure
Discover our catalogue, with all the detailed information about our products.
Download PDF